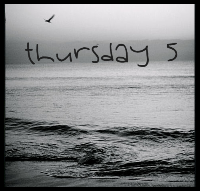 Mrs. Gambizzle over at
Life as Sailor's Girl
hosts this cute little Thursday Five where she gives you five words and you have to incorporate them into five things that happened to you over the past week.
This week's words are:
ecstatic
gay
giddy
happy
content
1. I was
ecstatic
when I woke up on Wednesday and felt like I had enough energy to clean my ENTIRE house! It now feels so so so good to know that it's done and all I have to do is keep up with it so it's not a mess when we bring baby *J* home!
2. I am looking forward to my BESTEST friend being here in a little over a month. We haven't seen each other in well over a year and this is a MUCH needed reunion for the BOTH of us. I just know we are going to have a
gay
-ole-time while she is here :)
3. I was sooooo
giddy
when Little Man crib set came in yesterday. I love love LOVE it and cannot wait to get his crib all set up with it. Oh did I mention it has an owl on it ... Eeeeek! I am OBSESSED with owls!!
4. I am so very
happy
to know that if baby *J* doesn't come by the time I am 39 weeks I will be scheduled to get induced on my due date (Aug. 30th) which means I won't go over like I did with his sister ... I went a week and a day late with her -- UGH!
5. Having everything starting to fall into place and get done around the house has me feeling VERY
content
. It's a HUGE weight off my shoulders now that everything is getting DONE. I have been VERY stressed out the past couple weeks.